Transformative Experiences: Immersive Storytelling with Abraham Burickson
October 21, 2016 @ 2:00 pm

-

4:00 pm

Free – $5
Imagine waking up to an immersive performance that's all about…you

Join host Kelsey Crouch for an intimate happy-hour with Abraham Burickson, Co-Founder and Artistic Director of Odyssey Works, producers of immersive experiences created for an "audience of one". We'll discuss audience-centric design, empathy in innovation, and cross-disciplinary thinking as they apply to art, technology, and human growth. Q&A to follow.
Libations will be provided.
For 15 years, Odyssey Works has been creating immersive, durational experiences for an audience of one. Their multi-disciplinary team of artists use whatever means necessary to create intimate, meaningful performances for one individual that might last days, weeks, or months, and occur not on a stage but interwoven with the life of that individual audience member. The experiences are transformative. Shortly after their Odysseys, most audience members change jobs or locations, and often make new commitments to loved ones.
Their second book, Odyssey Works: Transformative Experiences for an Audience of One (Princeton Architectural Press) is being released next month. Signed copies of the book will be available at this event.
The talk will begin at 7pm.
---
"The idea is a beautiful inefficiency: a tiny infinitely more affected audience…an Odyssey Works production doesn't scream "art" so much as whisper it into the subconscious retroactively."
–The New York Times: A Waking Dream Made Just for You
---
About the Host: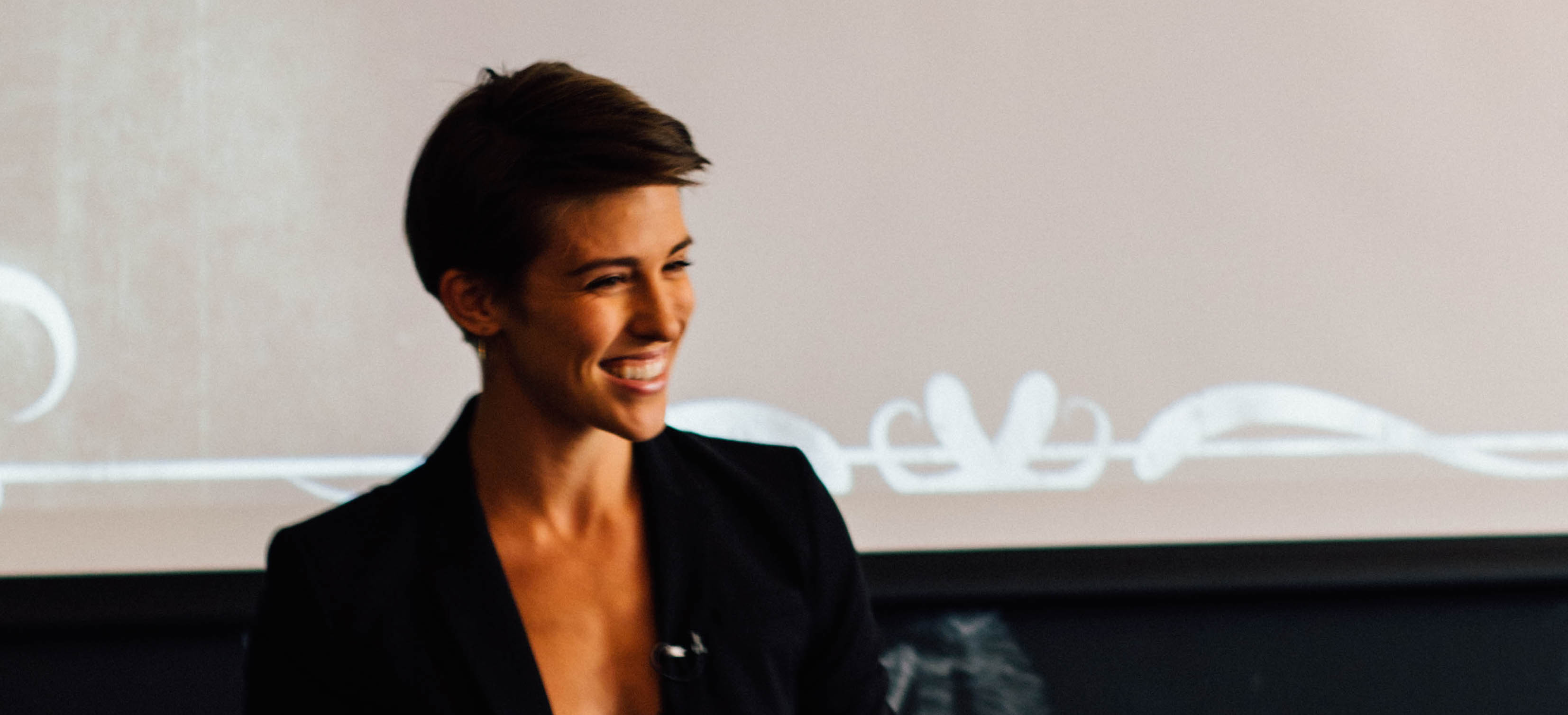 Kelsey Crouch is a story-driven communicator, living the last two decades as a professional actress and special events organizer. She now guides speakers to discover their own authentic voices, craft targeted messages for their audiences, and deliver presentations that win through 1-on-1 public speaking coaching and classes.
In addition to private clients, Kelsey is official speaker coach to TEDxGramercy and TEDxFultonStreet (coming Winter 2017), and has coached speakers for TEDxMidAtlantic, TEDxRotterdam, and TEDxKyoto. Past private clients include Entrepreneurs, CEOs, Artists, Mental Health and Wellness Professionals, PhD Candidates, and more, several of whom are now placed with National Speaker Bureaus.
Kelsey studied at Shakespeare's Globe Theatre in London and earned her Bachelors of Fine Arts in Musical Theatre from Syracuse University. She utilizes techniques used by the most renowned performers and a deep understanding of human connection to guide professionals to their own communication success.
Reboot offers high-quality classes for those interested in rebooting their career.
Check out our January Reboot: Learn to Code intensive mentorship program. Don't let another year go by without putting your career on the right path. It's time to reboot!