Public Speaking Class: How to Tackle Your Fears and Talk Like TED
October 10, 2016 @ 1:30 pm
$32
DESCRIPTION
TEDx Organizer and Speaker Coach, Kelsey Crouch, teaches how to tackle your nerves and get your message heard
Do you get nervous when you speak? Your heart races and your body shakes? Can't remember your words or your own name?
In this class we will focus on nerves and how to handle them so they don't handle you, no matter how scary! Strong communication skills are essential for business — whether you're presenting at TED, delivering a pitch, or interacting with colleagues or clients.
WHAT YOU'LL LEARN:
How to understand and embrace your relationship with your Audience
How to identify the nervousness and fight or flight response in your body in order to disarm it
How to implement industry tricks to stay grounded and speak well, even when nervous
WHO THIS CLASS IS FOR:
Entrepreneurs and Professionals looking to grow 21st Century skills
Speakers looking to enhance their speaking toolbox
Creatives
Individuals ready to manage their fears of public speaking and step into the limelight
About the Instructor: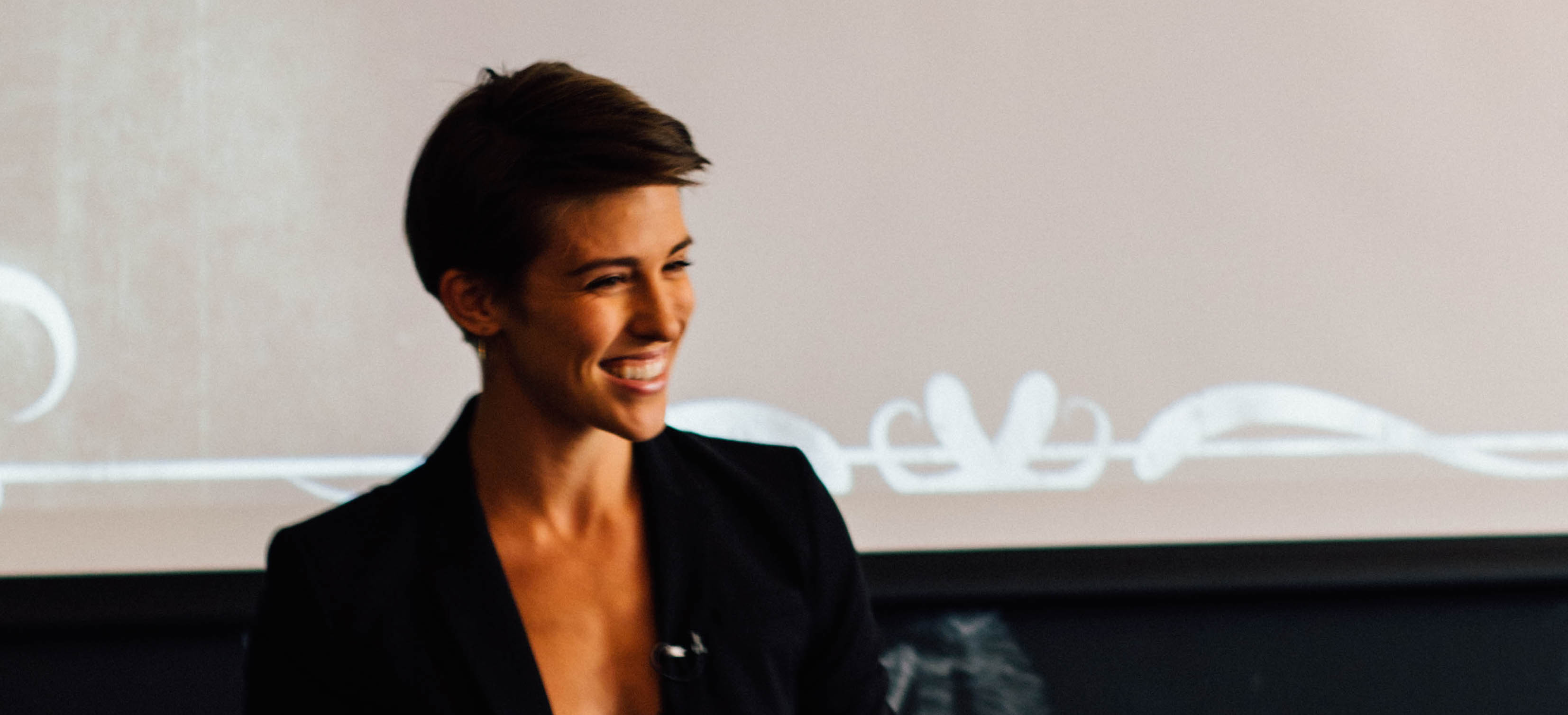 Kelsey Crouch is a story-driven communicator, living the last two decades as a professional actress and special events organizer. She now guides speakers to discover their own authentic voices, craft targeted messages for their audiences, and deliver presentations that win.
In addition to private clients, Kelsey is official speaker coach to TEDxGramercy and TEDxFultonStreet (coming Winter 2017), and has coached speakers for TEDxRotterdam and TEDxKyoto. Past clients include Entrepreneurs, CEOs, Artists, Mental Health and Wellness Professionals, PhD Candidates, and more, several of whom are now placed with National Speaker Bureaus.
Kelsey studied at Shakespeare's Globe Theatre in London and earned her Bachelors of Fine Arts in Musical Theatre from Syracuse University. She utilizes techniques used by the most renowned performers and a deep understanding of human connection to guide professionals to their communication success.
Reboot is a coworking and coeducation community that helps people level up. Most classes are open to the public (Members get in for free).
Are you ready to Reboot?
Coworking + classes + events. Memberships start at $400.
Apply today membership@qlabs.co
Reboot offers high-quality classes for those interested in rebooting their career.
Check out our January Reboot: Learn to Code intensive mentorship program. Don't let another year go by without putting your career on the right path. It's time to reboot!